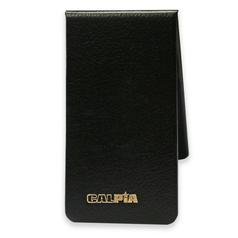 VIEW RECYCLED CONTENT
Description
The Peg book cover made out of a faux leather material.
Fold over style.
Does not include inside paper.
Custom requests require a one-time artwork set-up fee (#399900.0000) of $25.00 and a $1.00 per peg book swipe fee (#379900.1000).
For ordering information, please contact Customer Service at (916) 358-2733. For first time orders or logo changes, please contact our Sales Department at (916) 323-2419 or salesinfo@calpia.ca.gov for a custom quote.