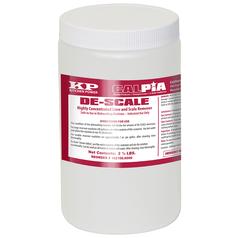 Description
Highly concentrated lime and scale remover. Safe to use in dish machine. Can be used on all metals in hard or soft water. Always wash or clean surfaces with water after use. Not to be used in presence of or in combination with any other chemical.
Dilution: Large Reservoir Machines (40 gallons) use entire contents of container.
Smaller Reservoir Machines use 1 oz per gallon.
2 1/2 lb plastic containers. 12/case.
RESOURCES & DOWNLOADS